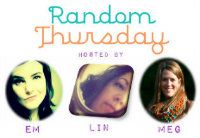 Before I get down to the specifics, I feel the need to point out that I have three make-up bags. They are filled with the exact same products.... one for my house, one for my car, and one for my office. The house bag actually does have a LOT more in it (my different eyeshadows, a couple of specialty eyeliners, etc), but I use that one less. Typically, I do my make-up on my way to work or when I first get there.
Also to note....... I'm completely disloyal to any one brand, but completely set on these certain products. If I deviate, it is only because they have discontinued the product. I'm a drugstore mish-mash.
A couple times a month, I will do a deep cleaning mask. I really like the Refining Mask from Proactiv.
For eyeliner, I typically use whatever black liner I can find first on that particular trip. That is the only thing I don't have a preference with. Also, I do have a couple of specialty eyeliners that go with the I-Color Series.