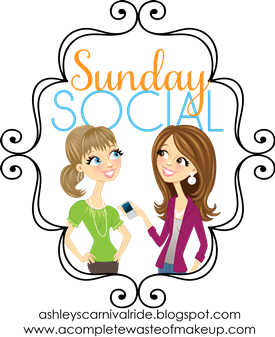 1. 5 songs you'll listen to the rest of your life
1. "Let Go" by Frou Frou
2. "Love This Pain" by Lady Antebellum
3. "Good Life" by OneRepublic
4. "Hey Soul Sister" by Train
5. "Out Of My Mind" by Colbie Caillat
2. 5 things on your bucket list
1. Travel Italy
2. Get Married
3. Visit Hawaii
4. Go Whitewater Rafting
5. Go Ziplining through a rainforest
3. 5 celebs you'd love to hang out with for a day
1. Carrie Underwood
2. Taylor Swift
3. Reese Witherspoon
4. Tim Tebow
5. George Clooney
4. 5 things you always carry in your purse
1. iPhone
2. Wallet
3. Car Keys
4. Gum
5. Chapstick
5. 5 books on your reading list
1. Gone With The Wind (currently reading)
Well, that's really the only one I'm focusing on, right now.
6. Share the last five pictures on your phone
My interns working the mailroom last Friday for our Radiothon.....
View from the stage during a tech rehearsal, for an event at work on Thursday...
Irelynne with her ducky cup....
Lydie-Lu and I snuggling after her nap on Friday.....
This morning, while walking my neighborhood, I saw this...... little tents for your plants....